Surf Our Site
Home ... Misfits . Rafferty .. . S1019 . .Mad Science . TerminalVelocity....
. . Ginger & Shadow. ..Embrace the Pun.. ..Cool Links . ..More Cool Links .
Oddities ..Link To Us... Guest Comics .. ..Books for Sale . Online Store..
Star Crossed. The Cartoonists ..In The Zone . .Emotional Chaos . .Number 9

b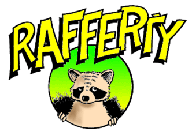 New Comic Every Monday (well...sort of)



July 22, 2014


Get the new App for Ginger & Shadow.
250 Comics for only $2.99
OWN THE BOOK!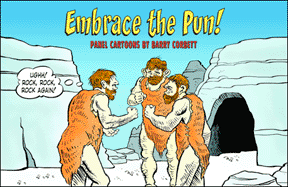 Barry's Cornball Cartoon Collection

No office is complete without a Rafferty Coffee Mug!



Come to my store on CafePress.com!
Surf Our Site
Home . Misfits . Rafferty ... S1019 .. . Star Crossed....
. . Ginger & Shadow. ..Embrace the Pun. ..Cool Links . ..More Cool Links .
Oddities ..Link To Us... Guest Comics .. .Books for Sale . Online Store.
The Cartoonists ..In The Zone . .Emotional Chaos . .Number 9

b
CORBETT FEATURES
100 Cummings Center, Suite 339-E
Beverly, MA, 01915
978.232.1124
©2014 Barry Corbett
All rights reserved. Redistribution in whole or in part is prohibited.
Rafferty is distributed by Corbett Features

National Cartoonists Society