Surf Our Site
Home ... Misfits . Rafferty .. . S1019 . .Mad Science . TerminalVelocity....
. . Ginger & Shadow. ..Embrace the Pun.. ..Cool Links . ..More Cool Links .
Oddities ..Link To Us... Guest Comics .. ..Books for Sale . Online Store..
Star Crossed. The Cartoonists ..In The Zone . .Emotional Chaos . .TwoFistedTales

November 6th, 2023
New Toons Today: Terminal Velocity
Yesterday: Mad Science


Sign up for our FREE Comics Newsletter!




Terminal Velocity updates every Friday.




The League of Evil, Mad Scientists updates every Tuesday.






Embrace the Pun updates every Wednesday.


... A TALE OF TWO KITTIES
Ginger & Shadow updates every Thursday


Boldly go there...
S1019 updates every Tuesday




Read this week's Misfits
Misfits updates every Friday


Read Rafferty Weekly
Updates every Monday!



Humor Column by Brian Codagnone

Let's face it, the Human Condition is nothing
to write home about. It is, however,
something to write about.

Emotional Chaos
looks at the frailties, foibles and follies
of the world around us.



Cartoon Collections, Coffee Mugs and
Other Fine Products from Corbett Features!

Surf Our Site
Home ... Misfits . Rafferty .. . S1019 . .Mad Science . TerminalVelocity....
. . Ginger & Shadow. ..Embrace the Pun.. ..Cool Links . ..More Cool Links .
Oddities ..Link To Us... Guest Comics .. ..Books for Sale . Online Store..
Star Crossed. The Cartoonists ..In The Zone . .Emotional Chaos . .Number 9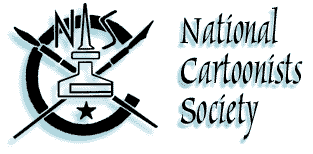 ©2023 Corbett Features. All rights reserved.
Redistribution in whole or in part without permission is prohibited.
CORBETT FEATURES
100 Cummings Center, Suite 247-C
Beverly, MA, 01915
978.232.1124